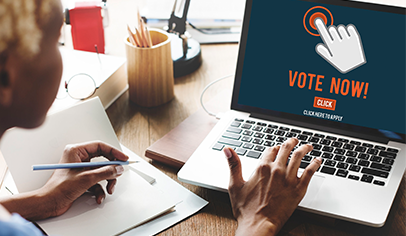 It's Fast, Easy and Secure!
Your association has provided you with the ability to easily cast your vote and ensure that no matter where you are, you can participate in important association voting. It's fast, accurate and secure. You'll have the confidence in assuring your vote is counted, all without the necessity of filling out and mailing your paper ballot!
Clicking the button below will re-direct you to the online voting portal. You will be automatically signed in to the online voting site, so no additional username or password is required.